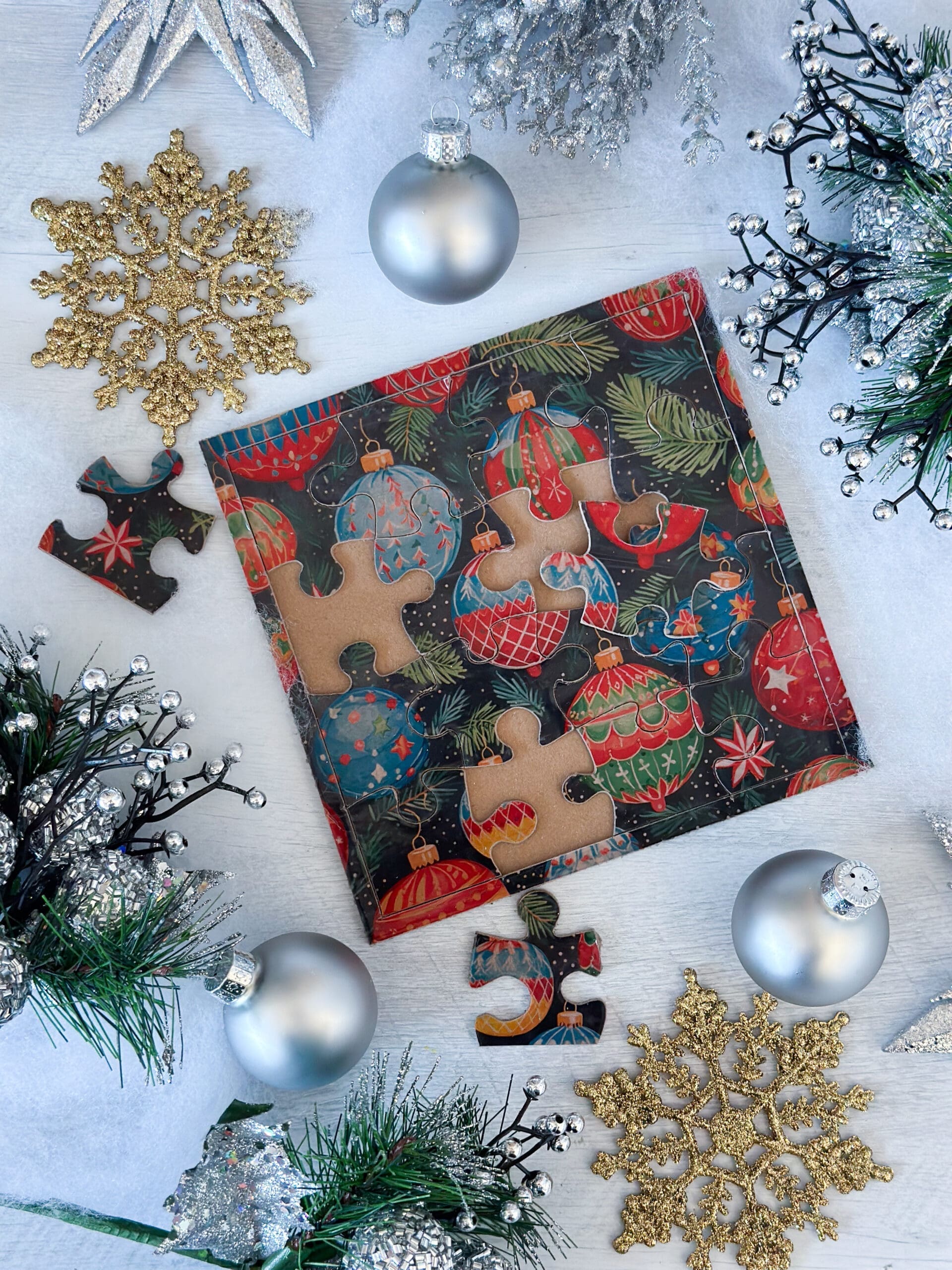 Did you know you can use your Cricut Maker 3 to make your own DIY puzzle? Today we're going to walk you through the process to turn your favorite digital art or photo into a cute giftable puzzle!
Let's Get Started
For our tutorial today we have chosen our Hand Painted Ornaments digital art download for our design. This festive design is perfect for making stocking stuffer puzzles or a fun addition to any holiday gift basket.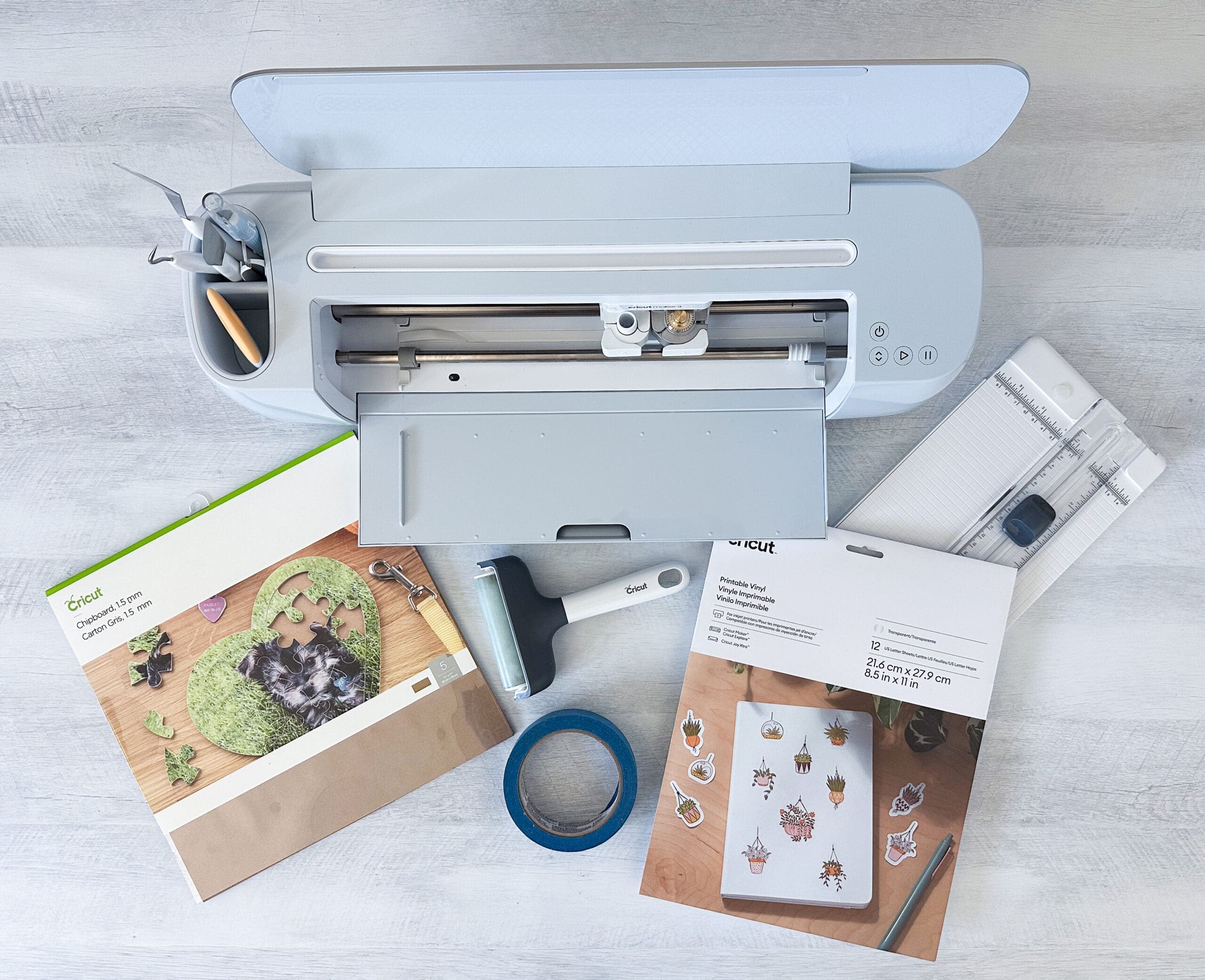 What you need for this project:
Hot Glue Gun (or other strong adhesive)
You will also need a Cricut Maker 3, a computer, and an inkjet color printer to complete this project.
Do you have all your supplies ready? Let's Go!
Step 1: Creating Your Puzzle Canvas 
Open your Cricut Design Space and a blank canvas. Head to "Images" and search "puzzle". You can sort the search results by material (chipboard) and then select the puzzle design you like the best.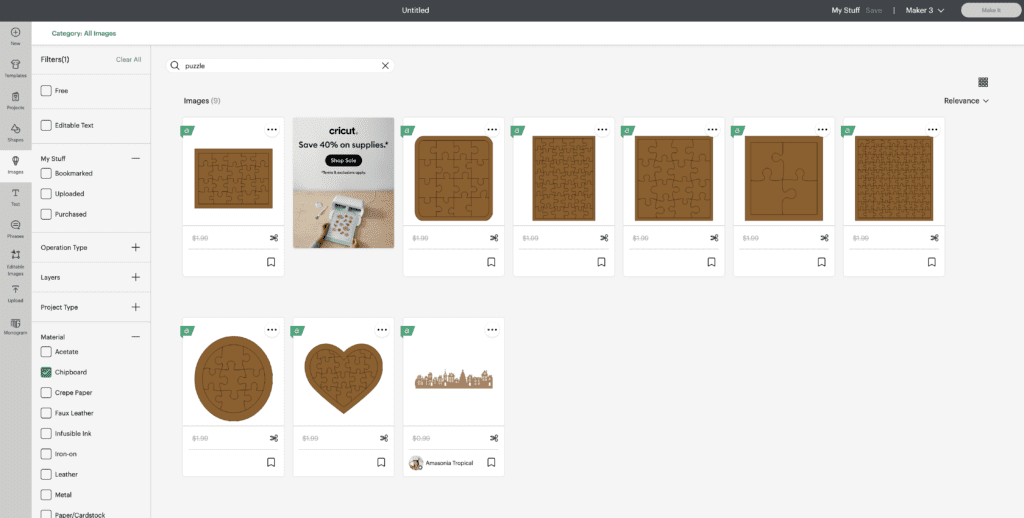 Once the puzzle image is on your canvas, click "upload" and select the file of your digital art. Now you should have both elements on your canvas.
Step 2: Adjust Your Artwork
Align and size your puzzle and image to your preferences. 
TIP: Make sure your image is larger than the puzzle design! Not only will this leave you some room for error, but it also means you won't have to be perfectly exact lining up your vinyl. 
Keep in mind that your printable vinyl sheet is 8.5 x 11, so stay within those parameters. After everything looks good, click 'Make It"!
Step 3: Print Your Art
The first thing it will do is print out your art. Be sure to load in your printable vinyl to your printer's specifications. After it has successfully printed you can move on to the first layer of your puzzle.
Step 4: Prep Your Chipboard Back
Firmly press one piece of your chipboard onto your StrongGrip and use the brayer tool to adhere. Using masking tape, secure all the edges of your project. Ensure that your knife blade is loaded into the machine, then load your mat into your Cricut following the directions in your design space. When everything looks good, press go!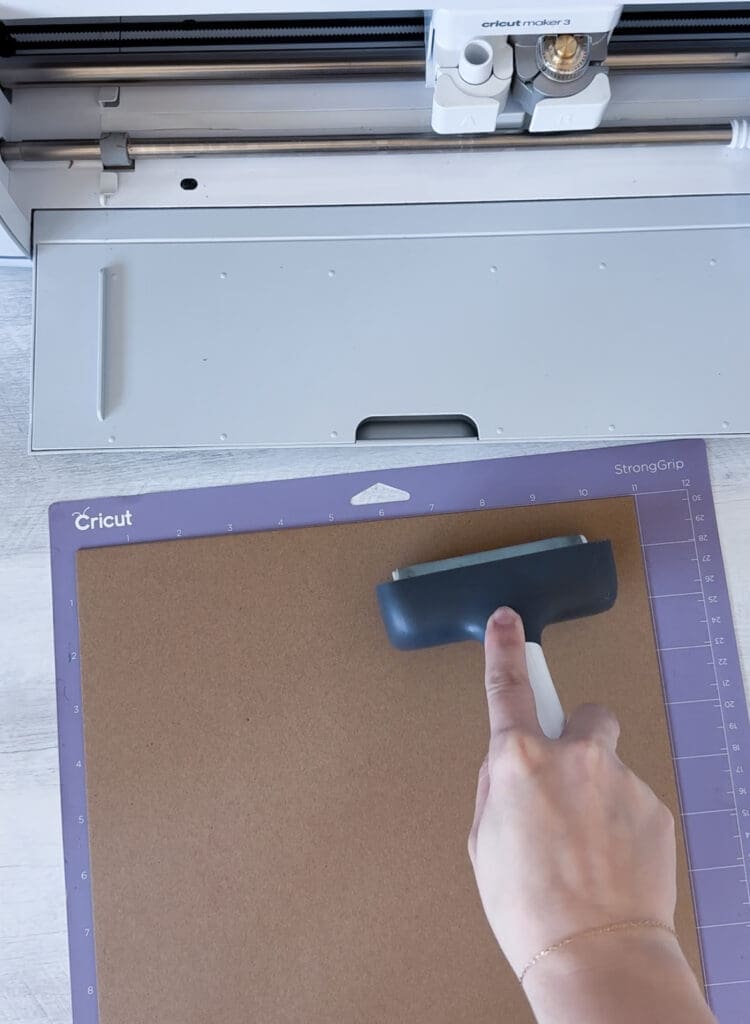 Step 5: Check Your Cuts
When the first cut is finished, check that it is completely cut through BEFORE unloading the mat. If everything looks good, move on to the next step. If the material is not completely cut, load it back into your machine for another pass.
Step 6: Add Your Puzzle Artwork
Gently peel off the puzzle back and the remaining chipboard from your mat. Load on a fresh piece of chipboard. Now it is time to add the artwork! 
Carefully peel the back off the vinyl and adhere to your second piece of chipboard, ensuring that the placement of the vinyl aligns with where design space will be cutting your DIY puzzle. Use the brayer tool to firmly press the artwork to the mat. Once secure, tape all around the edges of the board again to secure your project.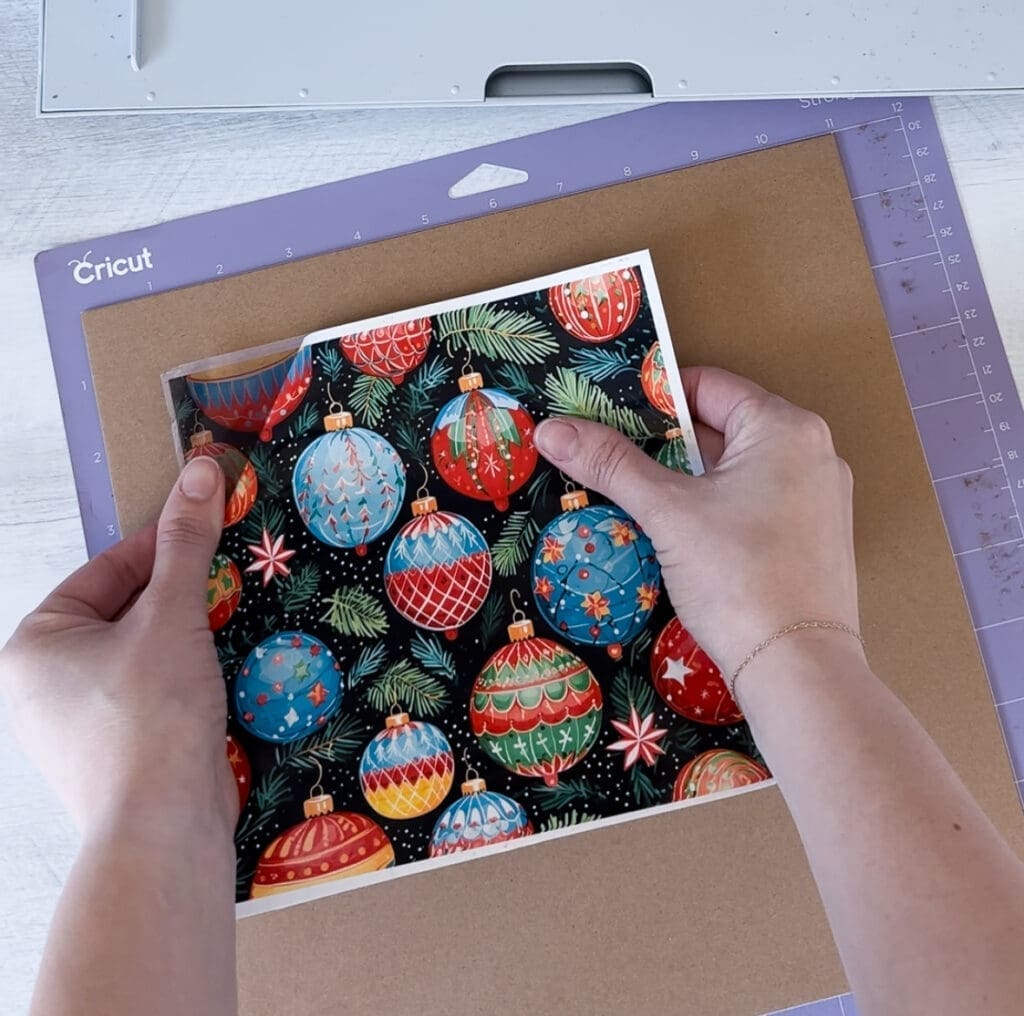 Step 7: Cut and Wait
Load your mat into your Cricut and press "Go", then stand back and watch as your DIY puzzle comes to life! Note that depending on the number of puzzle pieces you selected, the machine may need several passes to cut out the design completely. Our puzzle took about 45 minutes to cut out.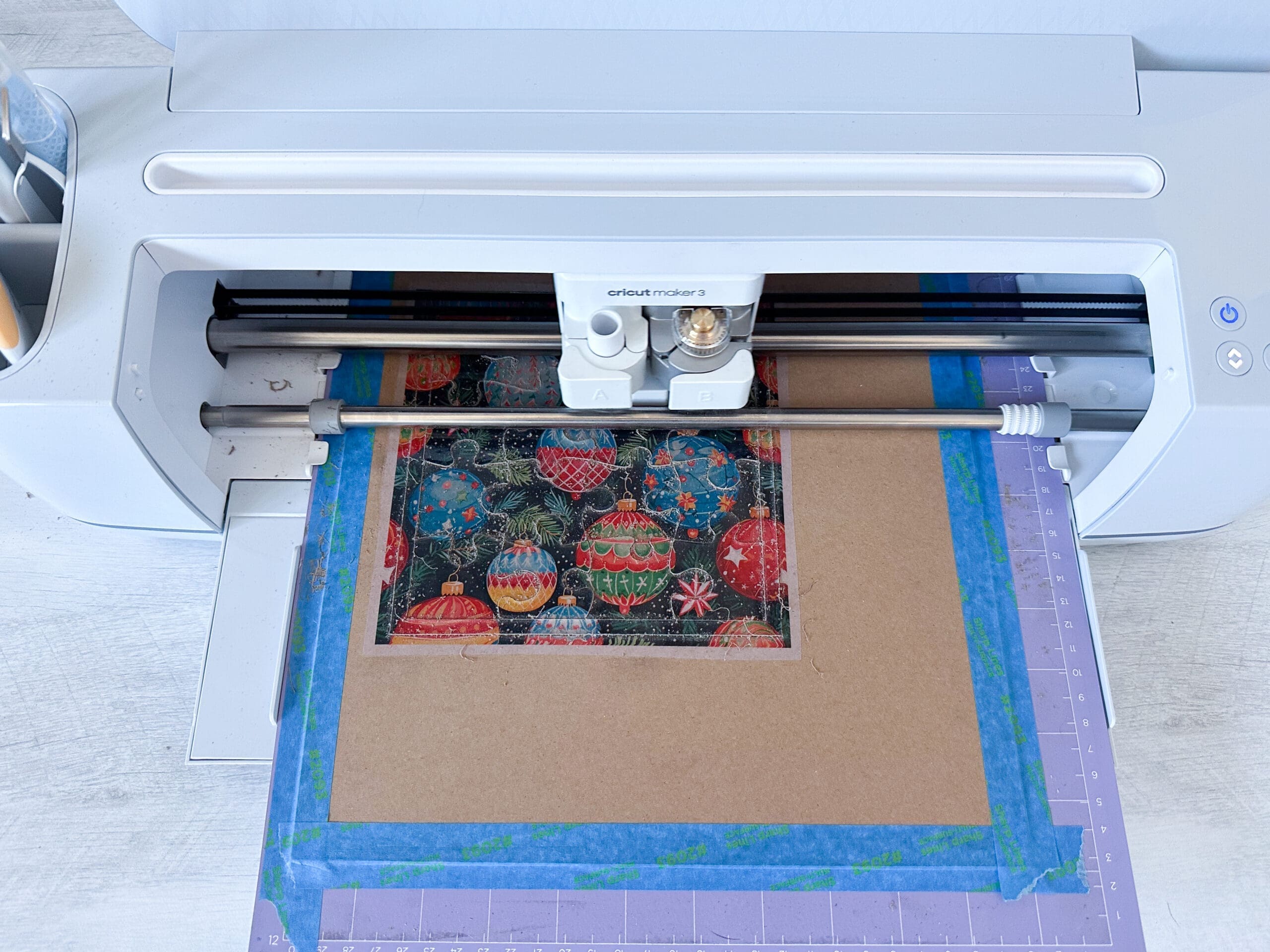 Step 8: Unload Your Fully Cut Puzzle
Before unloading your puzzle from the machine, gently lift one of the pieces to ensure it has been cut out completely. Once confirmed, unload your Cricut mat and gently remove your puzzle pieces and tape border.
Step 9: Enjoy Your DIY Puzzle!
Now you can hot glue the border edge of your puzzle to the backing piece. Press firmly and allow time to dry completely.
There you have it! Your own custom puzzle is ready! 
Are you going to make a DIY Cricut puzzle this holiday season? If so, be sure to check out our festive collection of Digital Downloads. We have several festive seamless patterns that are perfect for making your Cricut Christmas projects this season. Happy crafting!