As the festive season draws near, there's no better canvas to express your Yuletide cheer than your own front porch! Transforming an outdoor Christmas tree into a breathtaking winter wonderland not only spreads joy to passersby, but also warmly welcomes friends and family into your home.
We love the idea of spreading joy through creativity! So we came up with four imaginative and colorful outdoor Christmas tree themes that will ignite your creativity and elevate your front porch's festive appeal. From classic designs to whimsical displays, infuse your outdoor space with charm, warmth, and the unmistakable spirit of the season.
A Very Merry and Whimsical Front Porch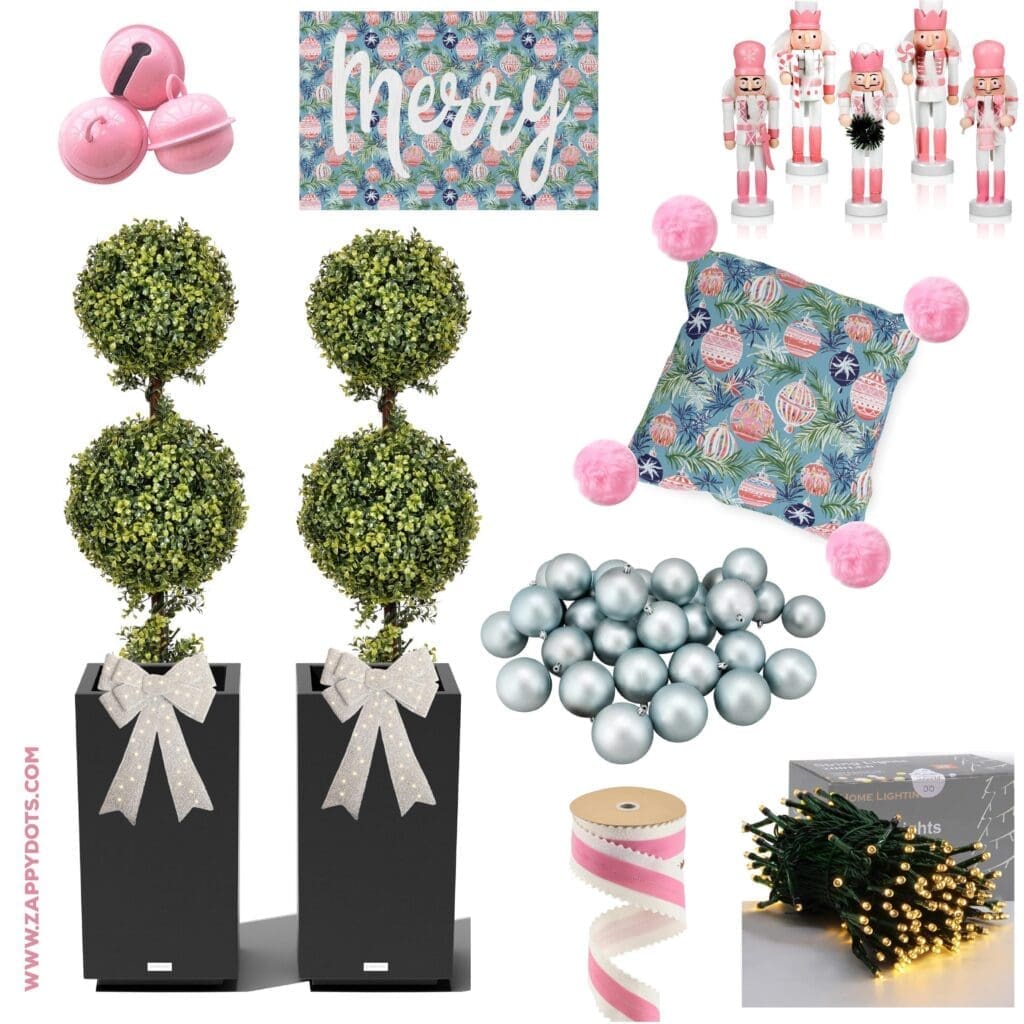 Stylish Santa Porch Trees
Who says the guy in the red-suit has to be ho-ho-hum? This Stylish Santa pattern is made of painted Santa hats with lots of adorable details, and it pairs perfectly with the bright reds, greens, pinks, and blues of these outdoor Christmas trees: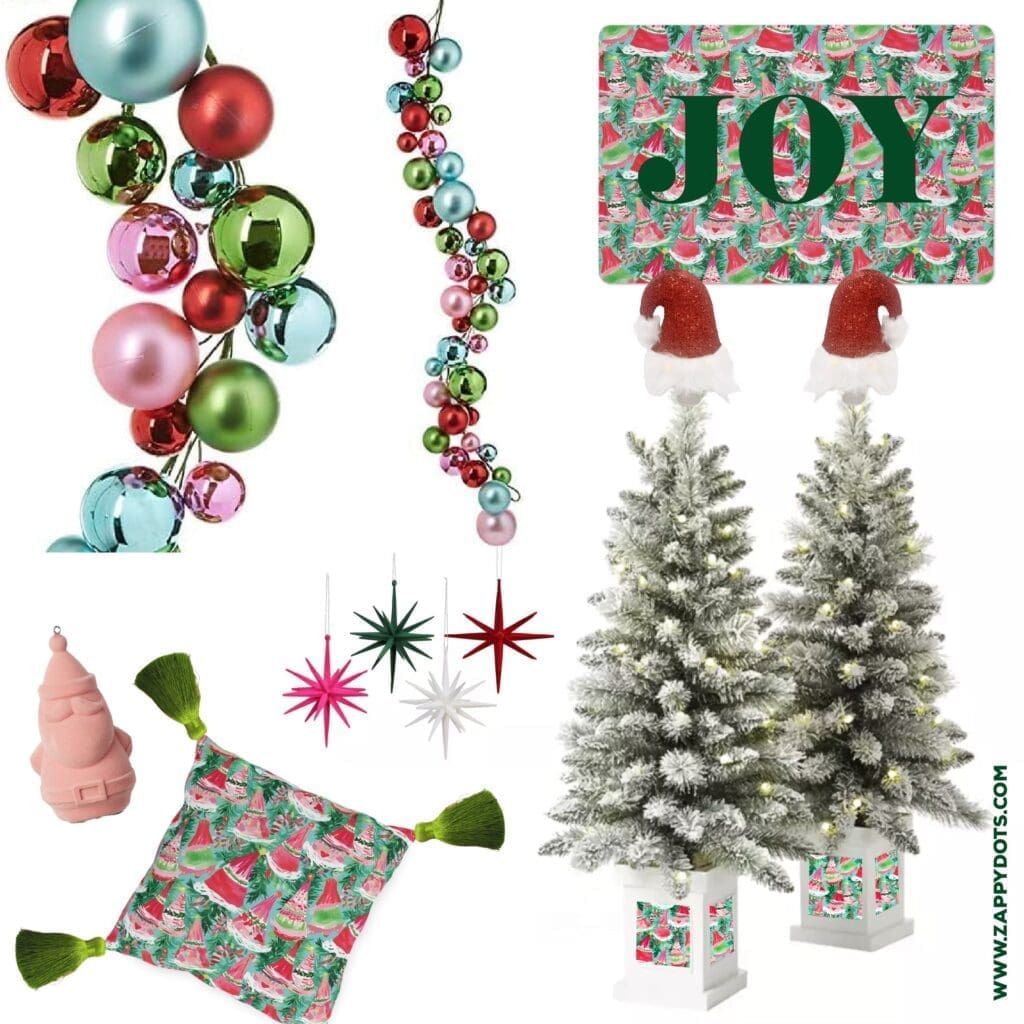 Traditional Nutcracker-Themed Outdoor Christmas Trees
Looking for a fun take on traditional Christmas decor? This festive porch setup is just what you need! Our Hand-Painted Ornaments seamless pattern looks spectacular with sparkly nutcrackers and a hard-candy garland on a pair of ultra-realistic outdoor Christmas Trees: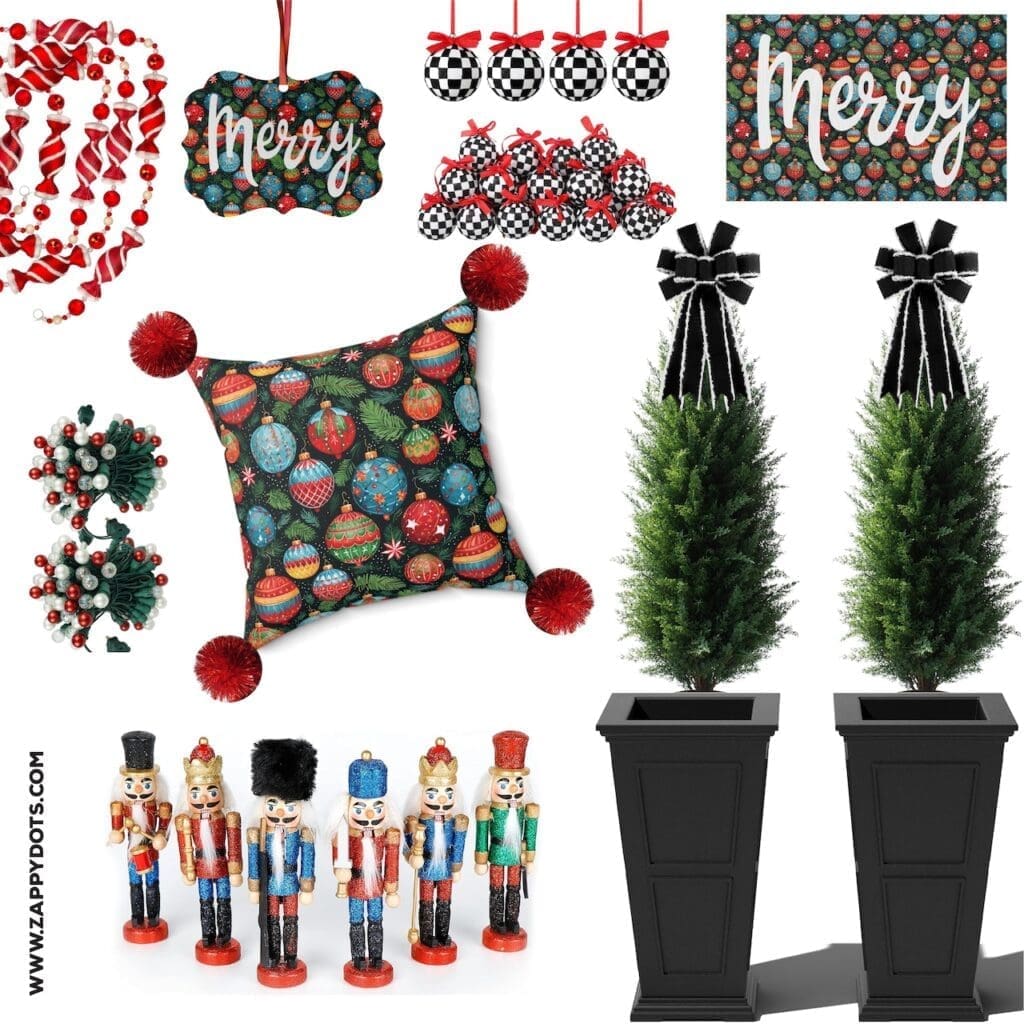 Cheers to Modern Holiday Porch Decor
If you want your porch decor to take you from Christmas well through New Years, this pretty modern gold foil tree is exactly what you need! (Plus, we're always big fans of dot-themed decor!) Because some of these elements are fragile, this is an especially great holiday design for covered porches and patios — or even a small indoor space.