As fall comes to a close, we think it's a great time to share where we've been — and where we're headed! Here's a behind-the-scenes look at our creative journey, and how we're celebrating creativity now and into the new year.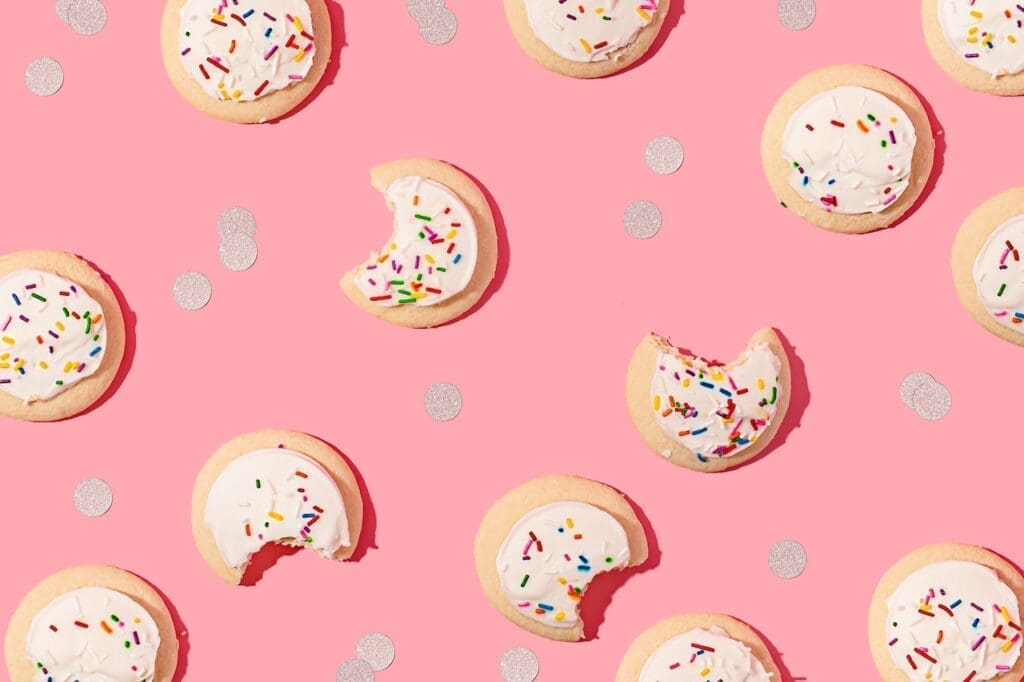 Opening the Door to New Creative Adventures
In September we reopened the door to Zappy Dots, albeit just a crack, not knowing what to expect. However, your light and creativity flooded through that opening and we've found ourselves enjoying the new direction and shared artistic connections we're building. 
We're excited to continue opening this door, slowly and intentionally. Here are some updates on what we've accomplished and learned so far in 2023, and what you can expect in the new year!
Celebrating Creativity: Our Journey Continues into 2024
Spark Factory Survey:

In September we asked for your Spark Factory ideas and you dazzled us with your creativity and fun business inspiration! One of our favorite entries introduced us to

Chair Whimsy

, which is full of unique design and chair remodeling ideas by Wendy Conklin, not to mention her new book,

Life Whimsy

, which is a must-have for any creative's coffee table!

(A special thank you to Joy Everett for sharing this wonderful resource!)

Look forward to us using your Spark Factory feedback to share more businesses and individuals who are "making sparks" in the creative world!


Dot-preneur Program:

The original foundation of Zappy Dots was built on Dots, so to pay homage to our popular Needle Nanny, Needle Tin, and Ceramic Magnet, we launched a DIY course for those interested in learning how to create their own 1" magnet business. This initial Dot-preneur program inspired us to share the ideas, techniques, and tools we used to grow our successful business in order to inspire

your

creativity — whether it's to help you grow in your personal or professional creative space. Look for blog posts that incorporate Dot-making ideas, tips, and parties in 2024!


Minky Design Derby:

What a success! One of our main goals with the

reimagined

Zappy Dots is to let you take the reins of your own design style — so when we asked for your inspiration to develop a line of limited-edition Minky Hoodie patterns, you blew us away with your participation! You can shop the winning

Minky Hoodie designs

for a couple more weeks, and look forward to more Design Derbies in the future. (Hint hint: we're looking at you, v-neck tee lovers!)


Our Holiday Shop: One of the core reasons we closed Zappy Dots after a decade of success was the stress and monotony of inventory management. However, during our hiatus we've found a few systems and partners that allow us to create products on-demand. This allows us to share unique, meaningful, and creative products that we love in a limited, mindful way. We're contemplating a new range of offerings, including exclusive sewing patterns, fabric by the yard, and reversible/double-sided fabrics. Wherever we land, you can look forward to more products in 2024 that incorporate colorful prints and patterns that you can't find elsewhere!


The Zappy Dots Blog:

We've been building our blog with you in mind! As we continue growing our creative community, one of the ways we want to connect is by sharing new projects, techniques, and tools. We're passionate about discussing creativity in all sorts of forms — whether it's using a Dot machine, a sewing machine, a Cricut, or a paintbrush. You'll find a variety of ideas and inspiration

on the blog this season

, and this will continue to grow into the new year! And for you video-tutorial fans, keep checking back… we have plans to grow our YouTube channel as well.
Thanks for your support, patience, and — most of all — your shared ideas! We can't wait to make 2024 a year of unforgettable creativity!
With excitement and anticipation,