Join the Minky Design Derby through October 14! We'll create unique patterns based on your individual input and inspiration, then put those patterns to a vote. The top 6 designs will become our limited edition holiday Minky Hoodie designs! Please see below for a full list of Derby details and perks.
Minky Derby Registration is $25.
Let's turn your inspiration into a playful pattern for Minky Hoodies! The Minky Design Derby is $25 and allows you to:
Inspire a Minky pattern, which will be added to our Design Derby collection and put to a public vote*. (No design experience necessary — you simply send us your inspiration and creative direction, and we create the pattern.)
Derby participants will get "first dibs" on purchasing our limited run of Minky Hoodies before the general public. (Sizes available: S-5XL)
The winning design with the most votes gets a FREE Minky Hoodie in their print.
All participants will receive a JPG of their seamless pattern for personal use in future projects (scrapbooking paper, fabric printing, digital designs, and more!).
Once you've signed up, send us your inspiration now through October 14! You don't need any design experience — the Zappy Dots design pros will handle that part — you just need to put on your creativity cap and submit any mix of the following to zappydots@gmail.com:
Your favorite color palette. 
A brand of clothing you like.
A photo of something you love. (This can be from nature, an article of clothing you like, a piece of artwork, etc.)
A style or texture of pattern you'd like on a Minky — quilt, cross stitch, embroidery, watercolor, crochet, etc.
A written detailed description of what your dream hoodie would look like.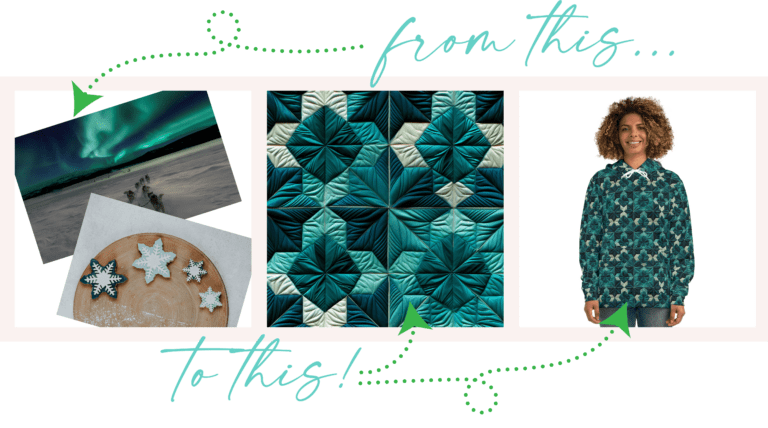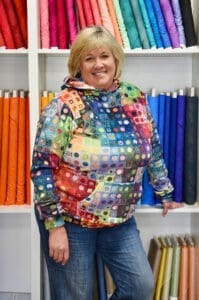 When Zappy Dots closed, I knew I was shutting the door on running a full-scale notions and apparel manufacturing business. However, the spark that was left behind is something that's always been close to my heart: Helping others "connect the Dots" between their creative dreams and reality.
With any future Zappy Dots projects, I want to make sure we're giving you a place to express your unique style and creativity. It's through that lens that our Dot-preneur Program — and now the Minky Design Derby! — was born.
I hope you enjoy adding your own creative flair to our beloved Minky Hoodies!


xo: Kim